Blackhander wrote:
Pullrod wrote: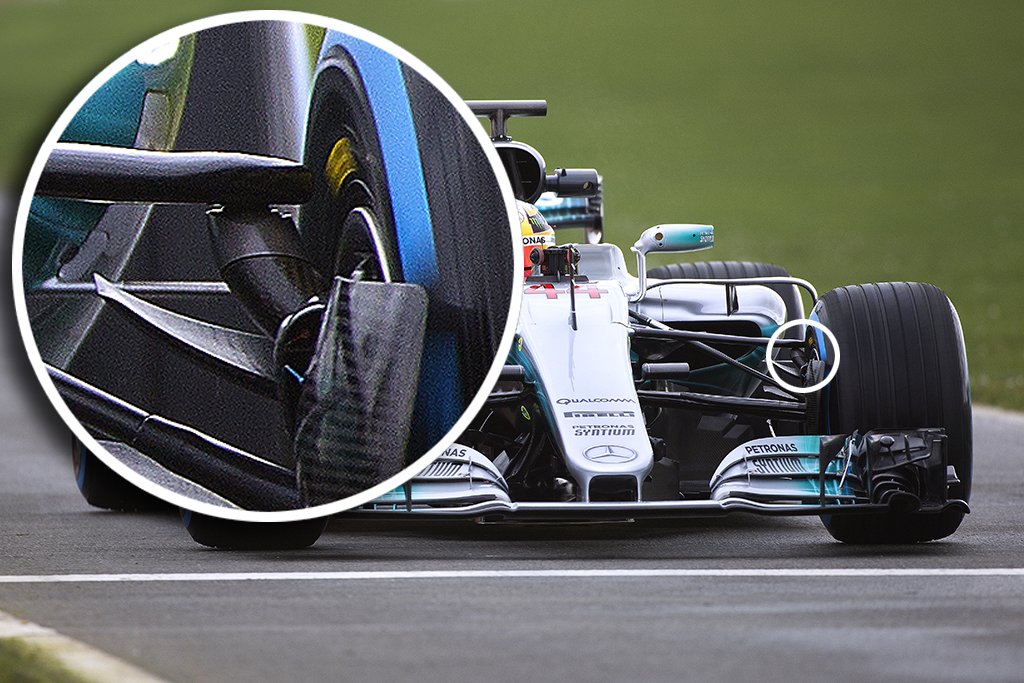 source: @f1talks (twitter)
Ok so the upper suspension arm is connected via a carbon fibre tube... Could this be implying that the upright itself is actually significantly built up from carbon, that would be a massive improvement if so?
This complex upright is driven by the location of the suspension arms, located noticeably higher at the chassis. Photo of last year's W07, and the upper A arm is located at least 10 cm below the top of the nose section.
https://i.imgur.com/0do75gvh.jpg
Of course it it much too early to arrive at any meaningful conclusion, but IMO Mercedes have decided to embark on more of an evolution of the W07 than any radical major changes. If this is true, it is possible some other team could leapfrog Mercedes in performance with a design taking full advantage of the new regulations. Brawn did it, others hope to realize they can steal a march on Mercedes.